Matching the next
generation

of talent
StartMy — key partner in finding and nurturing top specialists! We help companies and their employees to thrive in the finance industry
Our Features
Level up current employees
"A company's success depends on the professional level of its workers. So it's vital to provide your staff with an opportunity for constant learning and self-improvement.

We've chosen StartMy simulators for these aims and the results are excellent!"

We provide effective solutions for the continuous development of employees. Using StartMy you offer the team members a chance to upgrade their skills and get the required qualifications that can enhance their performance and contribute profitably to your organization.
Bank Manager
Portfolio Manager
Portfolio Trader
Market Trader
Our Features
Boost team effectiveness
"I've been leading different teams for 7 years. During this time, I've realized a very important thing - to be effective means to be in own place!

Using StartMy Team Analyzer we've managed to identify the strengths and weaknesses of our team members and give the roles that suit them best."

Our tool helps to uncover hidden teamwork problems and provides a clue about what and where should be improved. Each individual team member can get useful feedback about their own role in the group, and thus ensure higher quality output, reduced rework and better project performance.
Team Analyzer
Our Features
Detect best talents
"A well-composed CV or LinkedIn profile doesn't guarantee that a candidate is a perfect match for your open position. The only way to find it out is to observe how the person acts in real situations.

StartMy Data Analyzer gives an opportunity to track candidates' performance and identify the right person among hundreds of participants."

Our solution gives an opportunity to be the first in talent spotting. Using StartMy Data Analyzer you can easily find and hire people that you really need, thereby increasing the chances of the company's success.
Data Analyzer
StartMy in practice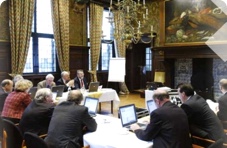 Nyenrode / Tias /
Cass / UoC
"Learn to manage your own Private Wealth and control your advisors"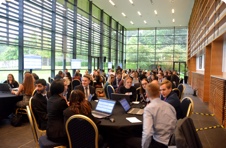 Royal Bank of Scotland
"On-boarding 400 new talents using the BankManager"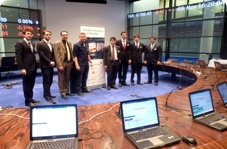 Barclays Capital / NYSE
"Find us the best 30 traders in a global challenge"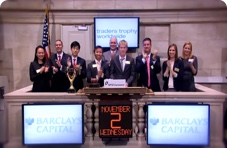 RSM / Nyenrode / Cass
"We want to offer students the practical experience of managing a bank"
Ecosystem
StartMy
games
StartMy
training
StartMy
career
StartMy
community
StartMy
investment
Our partners and clients
Be the first to get all the
benefits
Leave your email
and we'll contact you